Just a quick post here about my recent joining up with the folks over at Amrita Health Foods to their athlete "Ambassador" team. You can check out my athlete profile here.
Use coupon code "britri15" to 15% off nutrition products over at Amrita Health Foods.
If you are a follower of this blog, you probably already know that Amrita Bars have been the foundation of my nutrition for the last couple years. I use them before, during and after races, as well as anytime I need some healthy, real food nutrition. They taste amazing and are extremely healthy. They are plant-based, nut-free, dairy-free, non-GMO and soy-free. They are also a great snack for kids, especially with nut or dairy allergies.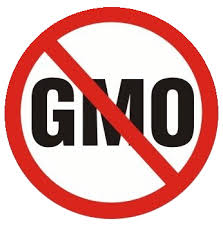 When I first started competing in longer course triathlons, I started getting a very nauseous feeling in my stomach at the end of races due to all the sugary, highly processed gels and gu's that most people seem to eat. I knew their had to be a better way and started researching things a bit. I read Allen Lim's book "Feed Zone Portables" and learned about how the cyclists on "The Tour" were having great success with "real" food nutrtion. But, the pro cycling teams had their own chef preparing these for them. With all my training and working would I have time to cook and prep all my training and race nutrition too?
Then one day in February of 2013, I was strolling through the Endurance Sport Expo near Valley Forge, PA and came upon a very sparsely decorated booth. In the booth stood a lone fellow with a brightly colored "Amrita" banner and a bunch of Ziploc bags full of some nutrition bars. His name was Arshad and he was the owner of the company. I tried a couple samples and was immediately impressed. Since going to a plant-based diet 9 months prior, I knew finding any healthy plant-based nutriton was not easy, so I was extremely stoked to find something like this that tasted so good. These bars were so real you could even identify the ingredients of these bars by sight which is not common these days.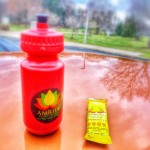 Arshad graciously sold me a bag full of all his different flavored bars for only the $10 I had in my pocket(I think they were normally $12-15). I immediately knew this was the magic bullet to my nutrition problem. It was convenient, healthy, real food that I could easily take along in a race or training.
The real test was whether it would work in a race. I tested them in a couple local olympic and half-Ironmans and it worked perfectly. Going into my first Ironman in Lake Placid 2013 I had full confidence that they would work perfectly for me. And they did! I saw many other athletes suffering from GI issues during the later stages of that race from all the artificial and sugary race nutrition that seems to dominate races. I have still not had any issues after finishing two of Ironmans using this product.
So, when Arshad contacted me about joining his Amrita Ambassador team there wasn't much hesitation in my response. I have always been outspoken about this product and I will continue to do so and spread the word. I am pretty honored too to be listed among some amazing athletes as well. I am defintely not the fastest or most-gifted athlete, but I work hard to try to perform as best as I can and continue to improve. Amrita Bars are key to my progress.
If you are interested in trying these bars or if you already have and want some more, use coupon code "britri15" to 15% off nutrition products over at Amrita Health Foods.
Thanks for reading!